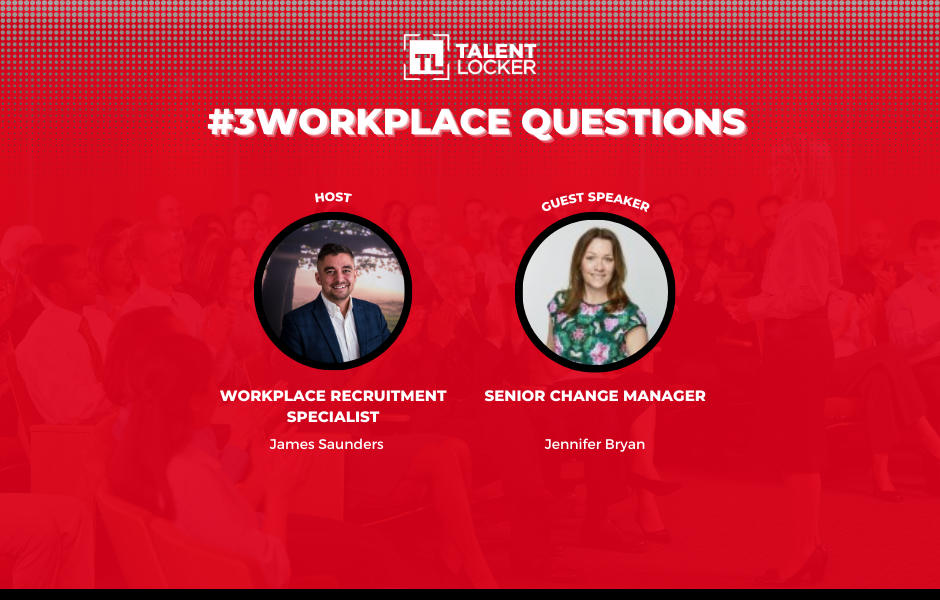 In Talent Locker's video series '3 Workplace Questions', Workplace Recruitment Specialist James Saunders asks for the good, the bad, the weird, and the wonderful from experts working across 7 different sectors.
In interview style, the short videos were conducted to explain more about how office life is transforming from the people actually implementing the changes. To learn how organisations are attracting workers back into the office, what is working, what mistakes have been made, and whether there has been any entertainment along the way.
Episode 6 with Senior Change Manager Jennifer Bryan
We're back for our seventh and FINAL episode of 3 Workplace Questions with Talent Locker's Workplace Recruitment Specialist, James Saunders.
In this video, James spoke with Senior Change Manager at CBRE Global Workplace Solutions, Jennifer Bryan. Jennifer is incredible at what she does with over 10 years of experience in Change Management and Organisational Development. Jennifer was also recently nominated for the Change Awards 2023 and frequently speaks at events, on podcasts, and has even done her own TEDx Talk on the theme: Re-Imagining.
To get a feel for current trends in the market, James has asked for the best, the worst, and the funniest experiences Jennifer has had in recent months.
In this 20 minute episode, the two discussed having enough desks vs spaces to work, why technology drops are not enough to achieve your workplace goals, and how many bins are too many?
Watch on below...
For support in your Workplace Recruitment strategy, or for help finding your next role, get in touch with Business Development Director and Workplace Recruitment Consultant James Saunders.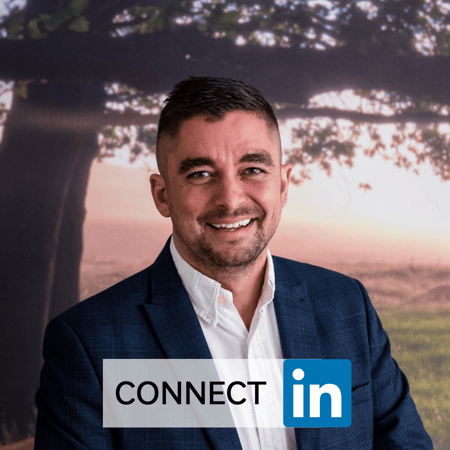 Care to share?