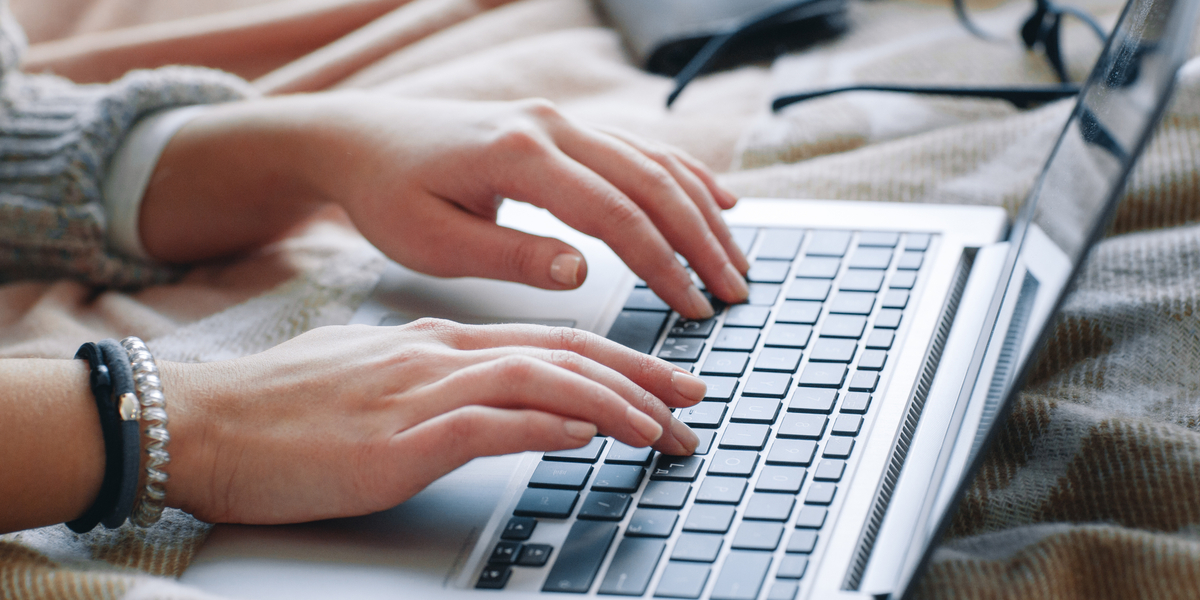 In many cases, your CV is your chance to provide a strong first impression to potential employers. With your LinkedIn profile presenting a public version of your CV, it is worth using this as a basis for updating your CV. The goal of your CV is simple, you need to secure an interview. From there, you can discuss your key attributes in greater detail and secure the job.
It is vitally important that your CV is up to date and providing the right information. You will need to include your experience, education, skills and qualifications in a way that a hiring manager will find open and engaging. They are looking to see that you have the talent to take on the tasks at hand, the personality to fit in with their team and the interest in working for their company/project.
There are key pieces of information you should always include in your CV. Some are obvious such as contact details, education/professional qualifications and details of your previous roles. However, it is just as vital to make sure you present and structure the information in a simple and meaningful way. When it comes to CVs, one size does not fit all!
Writing an effective CV
Think like the employer – what is it that they need from a candidate? Make sure your most significant achievements and experiences that specifically meet the jobs' requirements are the headline of your CV.
When you are writing or rewriting your CV, remember that not all hiring managers or decision makers will think in the same way, even within a company or project team. If you can, simplify your efforts by focusing on the hiring manager.
Highlight your most relevant skills – make it easy for an employer to match your skills with their needs by reflecting the job you are applying for. One common mistake that people will make is highlighting these skills using unique and often unreadable fonts.
Remember that this process is all about getting to that interview stage, so make it easier for the hiring manager to quickly identify that you have the relevant skills and push you forward to the interview stage.
Your key achievements – this presents an opportunity to relay your most important achievements in your working, academic and personal life. Remember to focus on the key achievements that are going to be most important to the hiring manager rather. Even if this means ignoring the achievements you are most proud of. For example. the completion of a project is more likely to be relevant than climbing Mount Kilimanjaro.
Keep it brief – of course you need to provide relevant, detailed information about your experiences but make sure it shows why you are a good fit for the role. However, be careful not to provide too much detail – leave background information and storytelling for the interview!
Before you move on
RIBGIR – read it back, get it right! Spell check and carefully proofread your new CV. Then ask someone else to read it – fresh eyes will spot things you may have missed. Do not be too downhearted if you get negative feedback from your proofreader, simply take on board their feedback and act on the elements you think are going to make the biggest difference to the hiring manager.
Think like the employer – again! – imagine yourself as the employer and critically re-read your CV. Does it really give you the information in the best possible way? Does it make you a 'Must Meet' for the shortlist?
How to tackle tricky subjects
Reasons for leaving jobs - unless it's specifically requested, don't include your reasons for leaving on your CV. The decision to change jobs may well be complicated so it's wise to discuss that face to face at interview stage. Keep your CV informative and positive.
Experience gaps - explain any gaps in your experience with the brief facts. If you have recently graduated and therefore have limited work experience, include the skills you have learned elsewhere. At university you've developed abilities through group projects, your dissertation and potentially through volunteer work.
Salary - salaries can be dependent on so many variables that including your salary expectations can be counter-productive. That's why we recommend you avoid doing so in your CV. Our advice would be to save this for a more detailed discussion at an appropriate time, typically when you are being interviewed.
What not to do
If you are hoping to write a winning CV, you need to understand the biggest mistakes that people typically make. We've produced a shortlist here so that you know what to avoid. Before writing your CV, remember to review this shortlist and be careful when including any of them!
Curriculum Vitae – the hiring manager will understand that it is a CV and so including this is a waste of space. This is especially true if it is placed in the prime real-estate (the header) as most people tend to.
Old or generic CV – in many cases, candidates will apply with a CV that they haven't updated. More often than not this will mean that you've forgotten to fairly represent their most relevant experience. Don't fall into this trap!
Incorrect contact details – if the hiring manager or recruiter responsible for the role cannot contact you, then you may as well not apply for the position at all.
CV length – in most cases, two sides of A4 should be maximum. There are some unique cases where more is necessary, but these are typically in very niche professions. This does not necessarily apply for contractors who have worked a large number of short term contracts.
Waffle – another pet hate of the team at The Talent Locker is the tendency of some candidates to waffle. Try to avoid providing irrelevant information as it simply distracts hiring managers from putting you forward for interview.
Photos – they do not add value to your CV and does not provide an indication of whether or not you are suitable for a position.
Formatting – the key to formatting is to ensure that you are keeping the design simple. The most common errors when it comes to writing a CV are outdated or unreadable fonts, inconsistent formatting and use of header tags within your writing. In speaking to our team, this is their no.1 pet hate as fantastic candidates hide brilliant CVs behind awfully formatted documents.
Common CV mistakes
Inconsistency – remember to ensure that your CV and LinkedIn profiles align when it comes to your job titles and key information. Discrepancies will be seen as scruffy at best and dishonest at worst.
Jargon – once you have written your CV, review the jargon and search for how many times you have used each term. Remove multiple uses of irrelevant jargon and simplify your explanations where necessary.
Clichés – will often be distracting and can come across as lazy, so remember to check for these and remove them where possible.
Hobbies – if you are going to include these, remember to keep it simple. One or two lines about this is enough. It is worth noting that many hiring managers do not like seeing them at all so take this into account.
Lies - sometimes, a candidate will lie on a CV in the hope of getting a position. Lying on your CV rarely pays off. If you are found out during the interview process this will lead to embarrassment. Apply using your genuine credentials and you'll be more confident during the interview process.
Unprofessional email address – do not include a badly aged Hotmail address from your teenage years is a surprisingly common mistake. This is very simple to resolve and not doing so looks lazy and complacent. So take two minutes out of your job hunt and sign up to a gmail account!
Once you have everything in order, take a look at our jobs board for recently listed perm and contract positions.