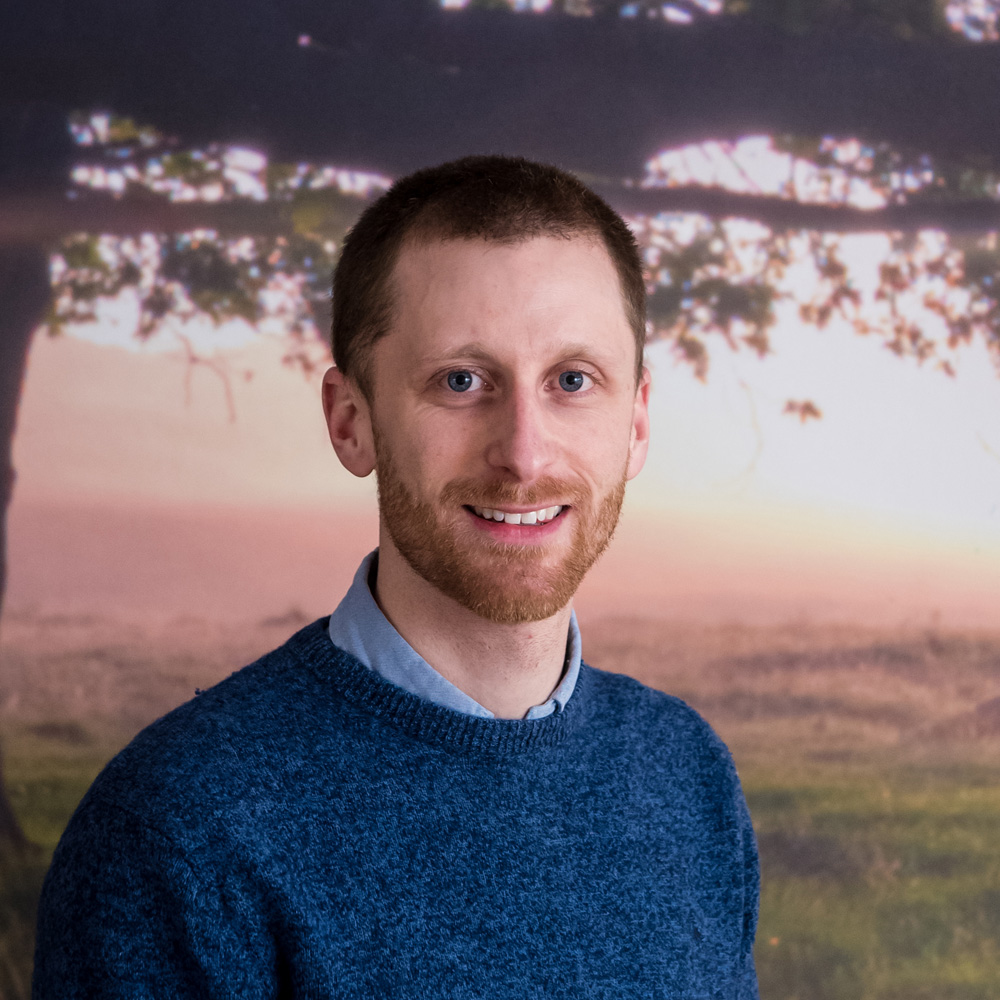 Mark Burgess
With 4 years' experience, Mark is responsible for leading a team who focus on placing candidates across CE and F&O, Technology, Business Change and Leadership.
Mark's favourite place in the Talent Locker office is the pool table, where you can find him playing anyone who'll take him on during lunch or after work for money. Mark also possesses 50% of the lockers in the office, which he needs to store his impressive cycling safety gear and hi-vis collection (he is also our Fire Marshall).
Which brings us onto his greatest yet embarrassing ever story. Mark was once so busy saluting a magpie he managed to completely fall off his bike. Lucky he was fully kitted up in all that safety gear at the time!
Mark lists his key achievements in life as:
Has represented Exeter University for Golf and also won incentives to play in golf days with Colin Montgomerie, Padraig Harrington, Graham McDowell amongst others.
Played football for Southampton between the ages of 9 and 13. His most famous team-mate was Real Madrid star Gareth Bale
Having Alan Partridge as an idol
Mark leads the Delivery Team at Talent Locker.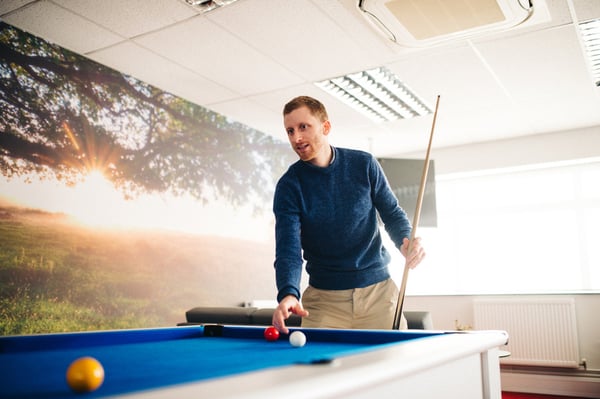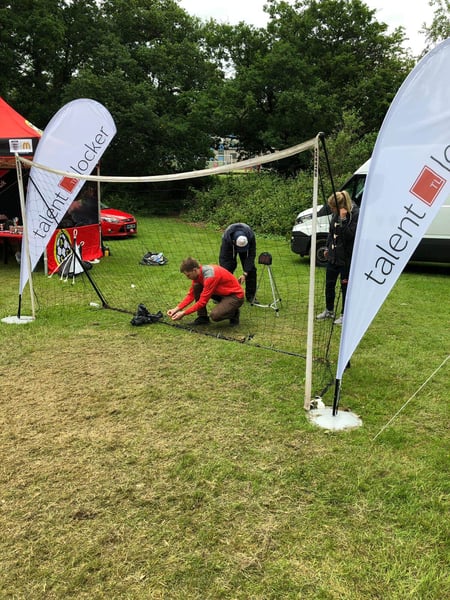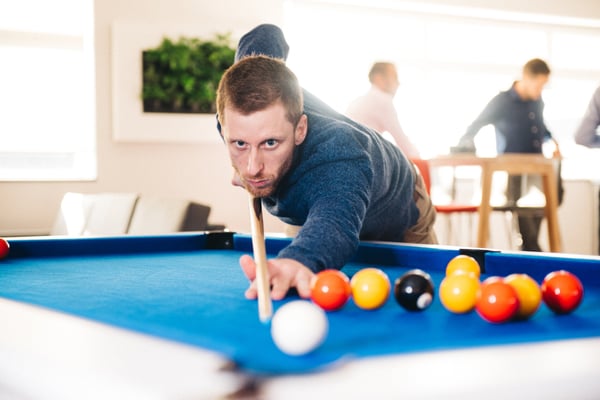 Mark's proficiency in understanding the requirement was crystal clear. His technical and functional knowledge is so comprehensive that he could discuss and understand my recent project. His approach to keep the communication transparent and detailed makes him stand out from all the other agencies i have dealt recently. I would highly recommend him to those looking for their next move.
I would recommend Mark, having recently gone through the process of looking for a new role. I found him to be the consummate professional, he took the time to understand what it was that i was looking for, but also ensuring i was the right fit for his client. He kept me fully updated during the interview process, which i'm please to say concluded with me being appointed.
If you do a google search for "recruitment consultants are", Mark is absolutely none of these! As a seasoned contractor, you speak with and meet a lot of recruitment specialists and I found Mark to be well within the upper quartile of these specialists. He's diligent, humorous, credible and more importantly to me, genuine. Looking forward to working with Mark again.
Mark successfully recruited me for a great Business Analyst position. He kept me well informed throughout the process and was able to turnaround my placement within a short amount of time. Mark conducts himself with the upmost professionalism, I would recommend him and the team at Talent Locker to anyone serious about moving their career forward.
"Mark supported me in getting a dream job. He guided me through the process, advised me when needed and pushed me to succeed. Ever since, not only have I loved my new role, I have raved about the work Mark and his team do. I couldn't recommend Mark highly enough. Thanks again Mark."