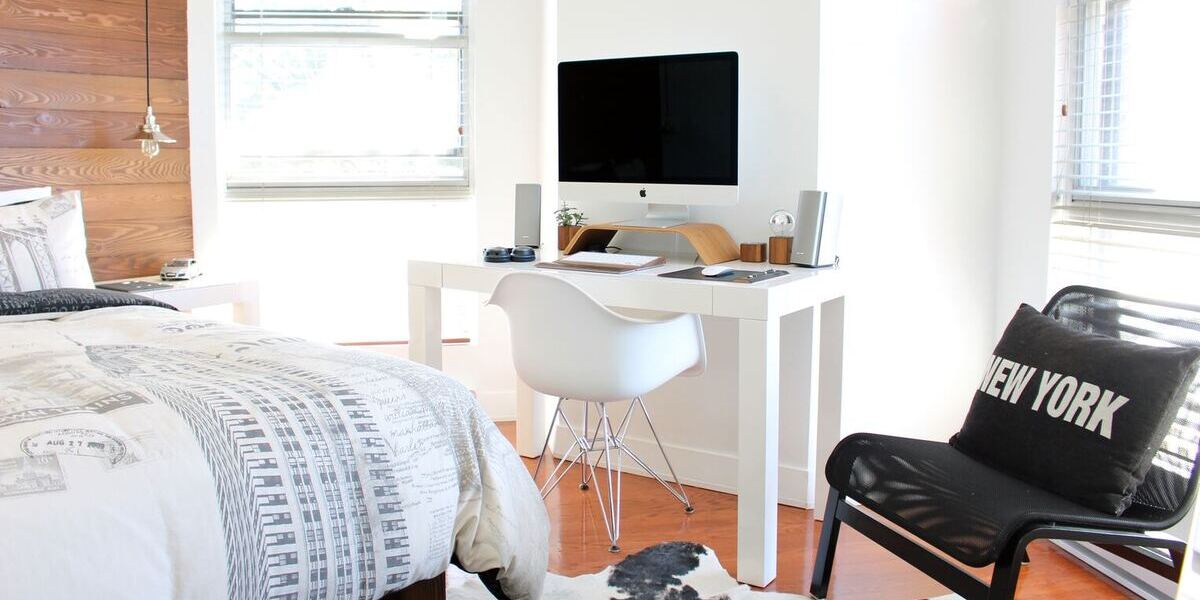 Sometimes described as a hybrid of hotel and high-class student accommodation, coliving is communal living which has been reshaped for the 21st century. Following on from the worldwide success of coworking spaces, providers such as Quarters, Common and Colonies are just some of the brands that are busy providing shared living spaces, which are predominantly targeted at technical/creative communities or for millennials.
A coliving space will typically contain accommodation plus access to additional facilities, communal areas all focused on encouraging a community feel. It's designed to be a way of living that reinforces values of collaboration and openness. With most of them set up to tap into the desire to network and participate in the sharing economy.
The biggest strength of coliving, and the reason for it's potential is the fact that people living in suburban areas are more interested in moving back into inner-city locations than ever before.
As migration back into urban areas intensifies and shows no sign of slowing, coliving has helped to create a solution for the housing shortages that many city authorities are encountering.
Coliving vs. coworking
Both coworking and coliving depend on taking a collaborative approach to the way we live our daily lives. So it is hardly surprising that some coworking providers have also ventured into the Coliving markets. WeWork were attempting to break the market with their WeLive concept but seem to have largely abandoned that plan due to their recent problems. While coliving operators including The Collective in London already provide a series of workspaces for residents.
In fact, coliving pre-dates the hacker house of the Silicon Valley area by at least 70 years, with a history stretching back to the Isokon project of the 1930s in London and even further back if you consider the history of student accommodation and community housing. But where coliving and coworking legitimately coincide is in the way they target highly agile, remote workers for whom our 'always on' culture blurs the overlap between work and home into a third space.
The UK market
London-based The Collective has been particularly successful in leveraging the kind of high-end branding, operational excellence and use of data analytics that made WeWork grow so quickly!
Unlike its US counterpart, however, The Collective and other UK-based coliving operators like Co-Living Spaces in Brighton, iQ (who have recently had a major coliving project greenlit in Manchester) and Roam (who have already attracted $3.4 million US to open coliving locations in New York and London), operate as developers who are looking towards the future of the work/living space as a social project.
These operators could yet have a significant impact on the coworking industry. By offering a fully integrated live/work model they are truly opening up coworking options to an entirely different set of people, whilst massively improving it for others. Coliving potentially confronts social isolation and the idea that you have to leave your university town after graduating and/or finishing a job role.
With coliving as an option, people have a natural progression from living at home or university digs that will allow them to become part of a new community. A community away from the are they grew up which would present a fascinating new approach for UK university towns to stop the brain drain train that steadily pushes so many of them to London, by offering them stronger options locally!
A coworking space with a room?
A common misconception is that coliving spaces are strictly coworking spaces with set of dorm rooms attached. Whilst this does happen, it isn't always the case. From my discussions with people in the industry a lot of concepts being discussed behind the scenes or with investors involve communities centred around other interests like music production or creative arts.
There is no reason to limit coliving to startup businesses, in fact it would be a huge shame to do so.
With startups, they often benefit from the community aspect of coworking spaces more than simply having somewhere to operate from. If you expand this thinking to creative industries, you can easily see that the opportunity to collaborate with other artists should increase creativity and networking opportunities. Allowing artists to come together and produce work that we wouldn't otherwise get to see or hear in our lifetimes.
We have a lot of faith that the industry will continue to grow as a strong mix of real estate, coworking and newcomers are breaking the industry and each of them brings a different approach to a compelling idea!
What next for coliving?
We strongly believe that coliving is going to get bigger and bigger and predict that the biggest beneficiary is going to be mainland Europe and possibly India. Both markets work in the way that they have enough similarities in different areas to come together, but enough differences to bring fresh and interesting approaches to the problem.
We can see tech focussed communities in Hamburg, product development in India, musicians in Manchester and startups in Eastern Europe! These communities are welcoming international members and giving them the tools and the community to make a success of their raw talents and the potential of their ideas.
With 1 billion digital nomads predicted to be roaming the physical and digital world by 2035, this model could be an ideal way to facilitate this way of living whilst allowing people to travel the world. We see this being the natural evolution of coliving spaces, that bring people together internationally in the same way that social media and online-only networks do already.
Care to share?