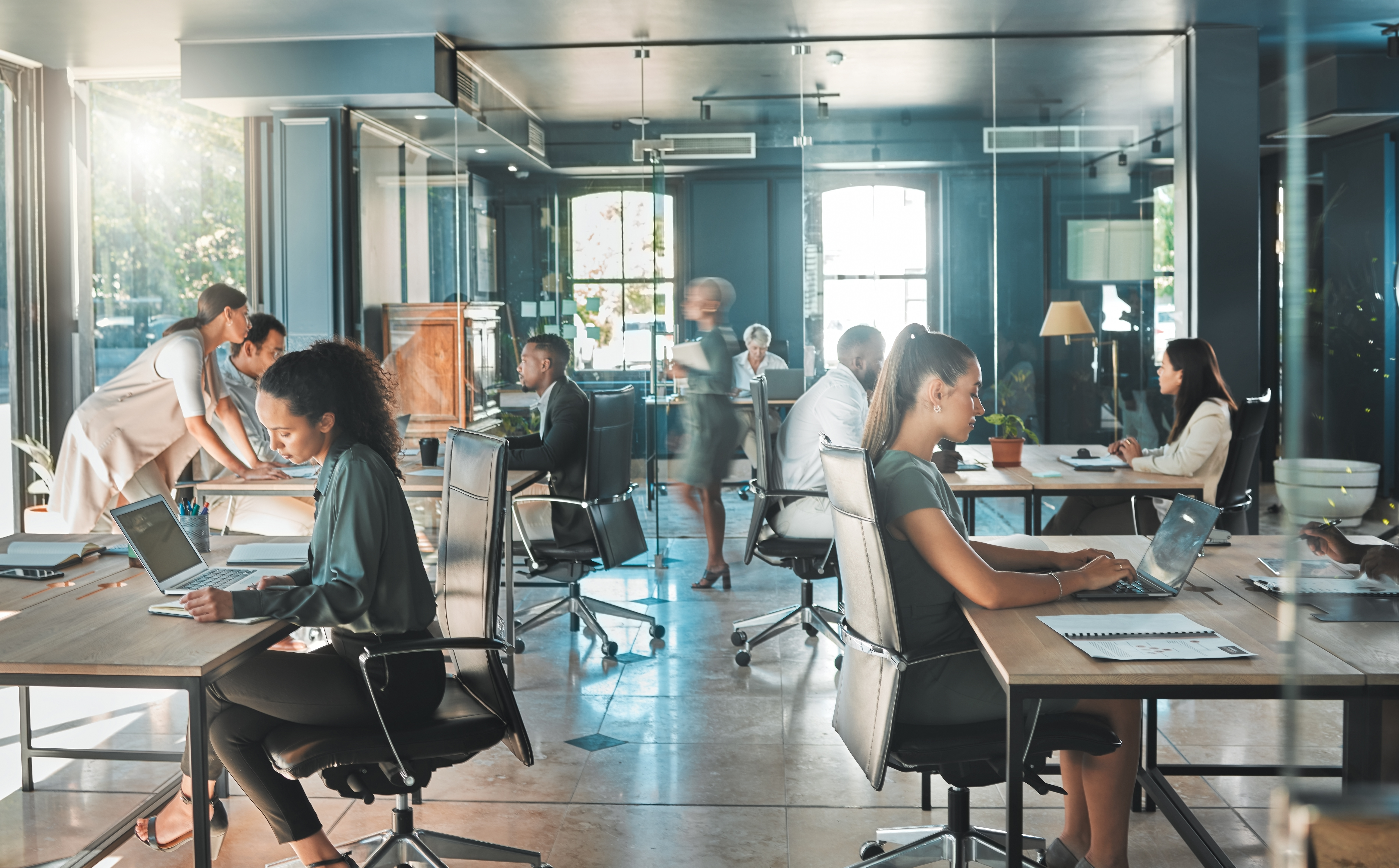 Many companies who had made the decision to shift to remote work are now considering a return to the office. As workers are now comfortable with their hybrid lifestyles, we wanted to know what are the best perks for employees to get them back into the office.
According to Gallup, 79% of the global workforce is not engaged at work. So, what would actually make the return to office 'worth it' for both employee and employer?
Recent surveys have shared potential answers to this question. Robin's nationwide survey revealed that 58% said their willingness to return would increase if a salary cut was avoided whilst 25% reported they would seek another job if their salary was reduced.
It also found that 64% of respondents would go into the office more often if their team were present at the same time. These results suggest that monetary incentives and an emphasis on teamwork could be an effective strategy when encouraging people back into offices.
These benefits should be used while avoiding disruptive pay cuts or increased working hours. It is likely these two strategies will continue to be used in a way that benefits both employers and employees alike.
Hiring within Workplace Change or Space Planning? Our latest salary guidance includes market salaries, day rates, and example job descriptions.
Small perks aren't enough
A survey conducted by Fiverr shows that small perks are not enough to bring employees back on a full-time basis. This suggests that employees value other elements, such as salaries, more than they do convenience or amenities.
In fact, 61% of U.S. workers surveyed said they would only return to the office if their salary was increased. On the other hand, 42% said they'd consider quitting if forced to come back full time and 21% said there was no incentive that would entice them to return fully.
For employers who want employees back in the office, it's a delicate balance between providing plenty of benefits or salary compensation for those willing to make the switch from working remotely.
A strategy also needs to be put in place for retaining excellent talent and improving job satisfaction; losing talented people who are used to working from home means your business will miss out on opportunities for innovation and growth in the future.
Therefore, it is important to pay attention and make sure you create an environment where remote workers feel respected, encouraged and listened to in order for them to develop professionally as well as have a good work-life balance.
Top employee perks your team will love
To help you decide what to provide, we've put together a list of some of the best employee benefits and perks that may help encourage your team to make the switch back to office-based working...
Paid parental leave
The concept of paid parental leave has become an increasingly popular one in recent years, as companies recognize the importance of providing hardworking employees the opportunity to enjoy a positive work-life balance.
This is why more and more employers are now offering paid maternity and paternity leave programs, as a way of showing their commitment to helping families thrive.
These offerings go above and beyond the legal minimum requirements for parental leave; for example, Apple recently announced that it will be providing complimentary egg-freezing services to its female employees.
Other measures include longer working hours, flexible office hours, telecommuting options, time-off requests when the family needs them most, and the option to take unpaid leave without risking job security.
Such initiatives have been important in creating an environment where mothers can feel comfortable taking time out of the workforce to raise children without risking their career goals or financial security.
The impact on families –especially those with limited resources—can be huge, as these initiatives give couples greater control over an important life decision that could otherwise dramatically affect their future prospects.
Wellness Program
Workplace wellness programs are becoming an increasingly important employee benefit offered by employers as the sedentary demands of work-life continues to have a negative effect on workers' health.
Studies have shown that sitting for too long can contribute to poor cardiovascular health and increase the risk of cancer, Type-2 diabetes, and other chronic conditions. These negative outcomes create low morale among employees, and a less-productive workforce.
Wellness programs are designed to avoid these issues by encouraging healthier behaviour among employees. Companies often tailor their wellness program to match the unique goals and challenges facing their business; from one-time activities like biometric screenings to full-blown workplace initiatives for shifting culture.
For our team at Talent Locker, we have fortnightly yoga sessions and a monthly sports massage to support wellbeing. But, no matter which approach is chosen, companies will find well-implemented wellness programs can boost morale and productivity among their staff.
Childcare benefits
With the current cost of living and huge childcare costs, many workers are facing huge pressure in their search for childcare arrangements. Returning to an office space may further strain parents and guardians as they must now find additional supervision for their children.
Companies that offer on-site or off-site childcare incentives can be a game changer for parents and guardians in this situation.
One great way to offer workers support with childcare issues is through on-site daycare options. This would allow parents and guardians to bring their children to work with them, putting them in the care of the designated childcare providers at their workplace.
By providing this option, employees can avoid extra commuting fees and would no longer have to worry about arranging pick-up or drop-offs around regular working hours. Another option companies could consider is having agreements set up with nearby daycare centers, providing free access for workers whenever needed.
Both of these perks will ensure that workers don't have to give up working due to childcare issues and might even increase their productivity levels since they wouldn't have distractions from worrying about how they're going to take care of their children while working.
Lastly, offering these benefits would help reduce absenteeism rates among company members.
Free meals
With workplace flexibility and hybrid models of work, it can be difficult to motivate your employees to still collaborate and interact as they did at their physical office setup.
One solution is offering free meals to employees. A free meal might seem like a simple incentive, however it can be quite effective in getting workers back in the same physical space since nobody would have to worry about the high cost of takeaway lunches.
Not only that, but sharing meals is also a great way to encourage conversation among employees which many people need more of when working remotely.
Businesses are now exploring various creative approaches when providing meals for their employees – from catered breakfasts and lunches, weekly meal deliveries from favorite restaurants, or even healthy snacks throughout the day.
With so many options out there, any business can create an environment that is both professionally focused and enjoyable for its colleagues – all while keeping costs reasonable.
Pet support
Remote working has allowed people to have their pets in the home office environment. This is a great way for pet owners to stay connected and keep their furry friends company during long work hours.
However, with many places returning to the office, these same pet owners may now be faced with a difficult decision as they have to leave their beloved companion at home alone for an extended amount of time.
To support this difficult transition, employers can provide workers with special benefits specifically tailored towards taking care of their pets while they are away from home. Ideas such as pawternity leave, which allows workers time off and paid time in order to care for their pets, or pet daycare and walker salary sacrifice schemes can make a huge difference in morale, productivity, and overall well-being.
Pet owners can feel confident that their pets are taken care of with these special packages while also easing any guilt they may experience when leaving them alone during long days at the office.
Benefits of returning to an office
Going to the office may seem scary when you're just starting out on a career, but in reality, it can offer a wide array of benefits.
First and foremost, getting out of your house and into the office provides an opportunity to start socializing with others. It can be particularly useful for young people who are building their careers as working remotely could serve as a roadblock in this process.
Establishing social connections can often lead to future job opportunities, partnerships or even new friendships.
Furthermore, being at home all the time can create feelings of loneliness and isolation. Though communication technology is advancing, nothing beats the experience of having conversations face-to-face with someone else.
By physically going to the office each day, you get the chance to interact with people without any distractions like emails or phones, allowing for meaningful interactions that may otherwise be difficult through remote work.
Through these experiences you also get exposure to different perspectives from colleagues and mentors which ultimately leads to more growth potential both professionally and personally.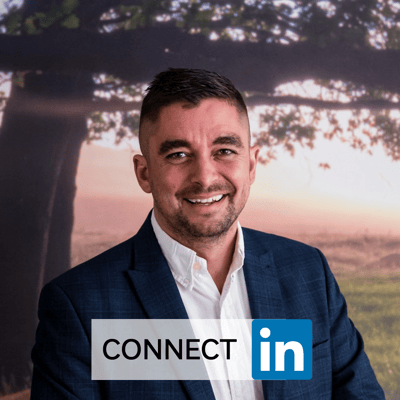 If you're considering a return to the office or a complete restructure and need some support in implementing this, get in touch.
I specialise in Workplace Recruitment, placing experienced consultants in organisations that are transforming their employee experience.
Get in touch.
Care to share?