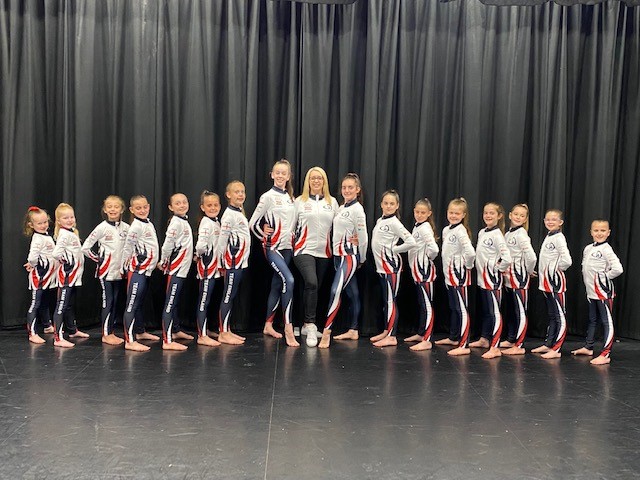 As you may have seen on social media last month, Talent Locker was proud to support Meraki Dance Studios as they made their way to the Dance World Cup 2022 in sunny Barcelona.
The team did incredibly well, surpassing all expectations and placing second and FIRST in the world in multiple categories.
Read on for Principal of Meraki Dance Studios, Maxine Hadley's overview of the entire experience.
Dance World Cup 2022
"Dance World Cup was a fantastic experience for all involved and we honestly are blown away with our results.
Our team of 16 dancers travelled out to the Dance World Cup with no expectations but a lot of heart and hard work before the event. Things were not smooth on the lead up to represent England, with flights being cancelled and costumes not arriving. But we were determined to make the most of the opportunity we had been given. The small team of 16 dancers worked tirelessly as a team to bring the best version of themselves to the Dance World Cup.
On arrival to San Sebastian in Spain, we were all a little relieved that we all made it through all the checkpoints after seeing and hearing so many horror stories of flights being cancelled. This being our second flight booked due to our previous flight being cancelled a few weeks before travelling!
Just the sheer numbers of dancers arriving at the venue and the size of the stage would've been overwhelming for any little students. But I have to say our team were just excited to step out one to that stage. They came with no expectations but wanted to do their best.
Our first performance was with our show dance Beetlejuice. So you can imagine the sheer delight when they were called forward and came in second with a silver medal for team England. Yes we had tears from kids, mums and dads oh and not forgetting teachers and grandparents. The great thing about this was every mini we took was involved in this routine, so they were all going home with a medal. So whatever happened next their hard-work had been rewarded.
They followed this with their commercial routine on the same day and I think the sheer exhilaration of winning a medal meant that the team of just nine mini dancers took to the stage with passion and energy...and then they WON, becoming WORLD CHAMPIONS in mini commercial group.
They followed this the next day with their Time after Time lyrical routine which bought them a silver medal and title of runner-up in the world. We could hardly believe it and each medal just gave them more confidence to perform with conviction
And finally the same team performed their song group and came second again, runners up with a silver medal. I think if the opportunity had arisen they would've continued going back on the stage and performing more and more because they were having the time of their lives. But the experience had come to an end for our mini team.
This was followed by two of our older students who performed an acro duet and we couldn't be more proud of their performance. The level of competition at this age group is just outstanding and another level entirely so to come away with seventh place was another excellent result for us.
I can honestly say that this whole experience has been inspiring for everyone involved and just a sheer privilege to represent your country and be amongst such talent is just amazing. It was truly inspirational.
Without the support of our sponsors this honestly wouldn't have been something we could have achieved and we want to take this opportunity to thank you personally for believing in these children and making their dreams come true. I mean, how many kids can say they won a medal for their country?? I am a firm believer in lifting children up and making them believe that they can achieve anything that they desire and work hard for...after all the children are our future.
This whole experience has been beyond our dreams and one we will treasure forever."
...
Talent Locker is proud to support our local community in initiatives such as this, to help drive positive change.
Read on here for further information on how build connections in our local Hampshire community.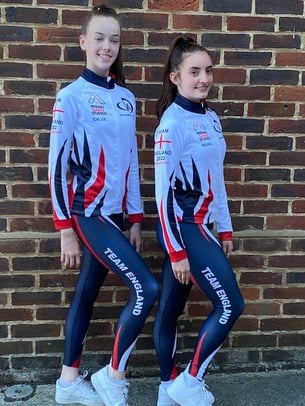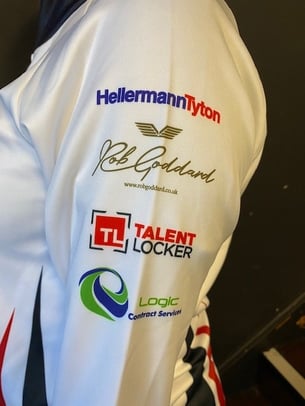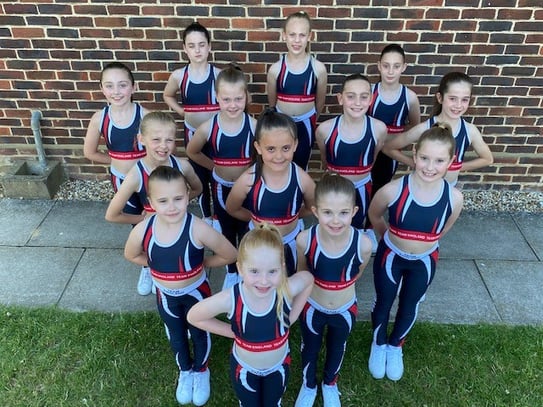 Care to share?