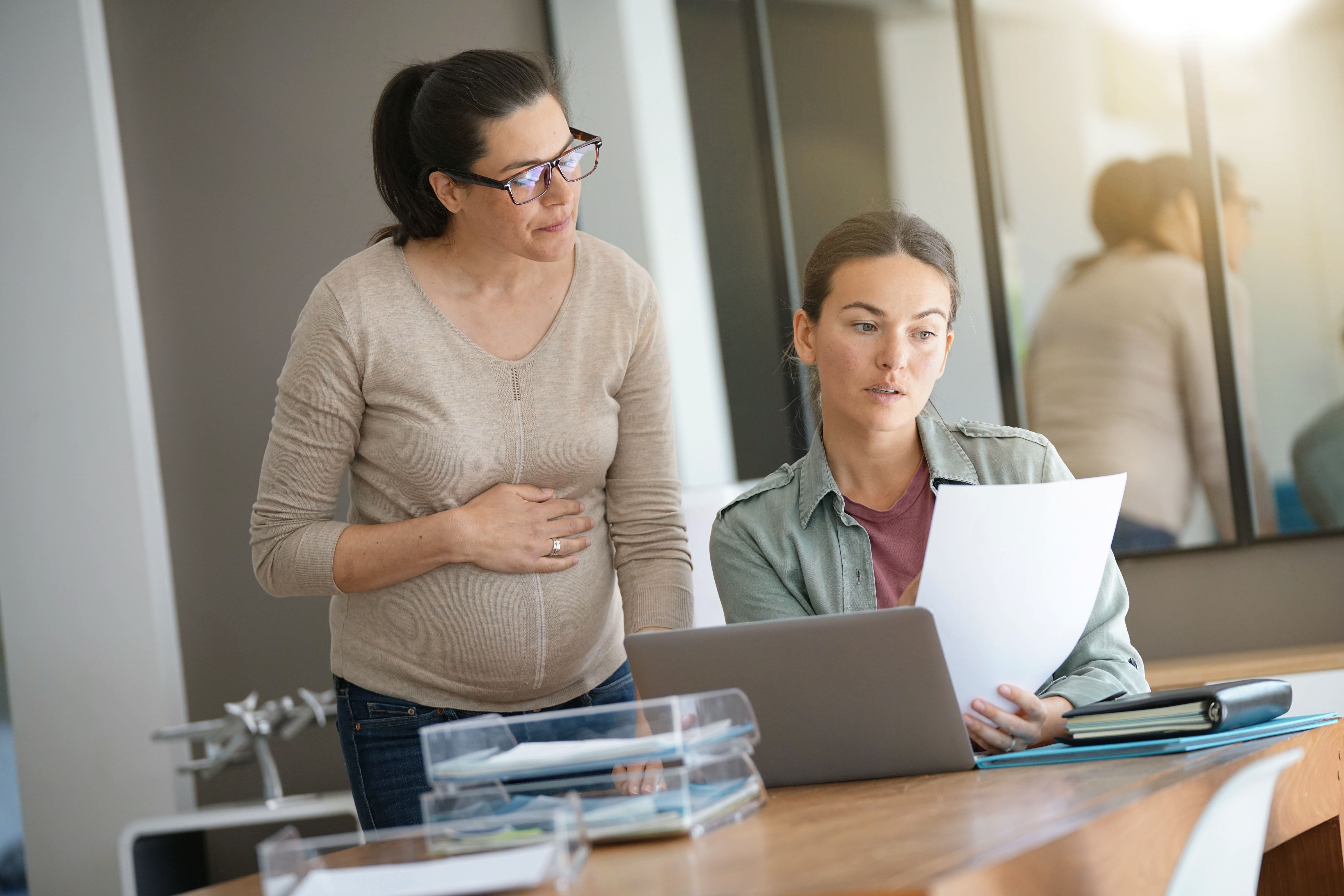 Article from our Associate Director of Microsoft Dynamics, Sarah Moody:
I've got a big announcement! I'm almost at the end of my second trimester with my first child – a bouncing baby boy 😊
It's been a wild ride so far – and even though I've previously worked with pregnant team members and many of my colleagues have young children, nothing really prepares you for pregnancy until you experience it yourself!
As I am heading into my third trimester, I am going to share some insight into my experience at work so far.
Breaking the news to your employer
Starting off on a positive note, my colleagues and workplace were incredibly supportive of my baby news. I have been with Talent Locker for 5 years now (some would say a veteran!) and have a good relationship with my Directors, so luckily I knew they would be great about it. So much so that I told them really early on in my 1st trimester!
I'm aware this isn't always the case though, so if you're nervous about telling your workplace, or simply want to keep it private for as long as possible, you don't legally have to tell your employer about the pregnancy until 15 weeks before the beginning of the week the baby is due.
For the most part though, I would recommend telling your employer as soon as you feel comfortable. While pregnancy is obviously wonderful - it can also be extremely tiresome, sometimes stressful, and emotional! The first trimester can be a whirlwind of morning sickness and hormones, so letting your employer know early on can make it much easier to get the support you need – whether that's to book in regular doctor's appointments, work from home where possible, or even just to explain the constant toilet trips (…so GLAM right?!!).
A really important reason why you might want to keep your news a secret, of course, is because of the higher risk of miscarriage in your first 12 weeks. This can be a really worrying 3 months, and something that, in my opinion, isn't talked about enough. I found that telling my Directors ONLY was the best solution for me, and I told the exciting news to my team mates once I had that all important 12 week scan.
Check your company's policy on maternity leave
As a pregnant worker you're entitled to Statutory Maternity Pay (SMP) which is 90% of your average weekly earnings for the first 6 weeks and then £156.66 or 90% of your average weekly earnings (whichever is lower) for the next 33 weeks. However, some businesses offer more than this, so check what you're entitled to!
For the most part though you can expect a pay cut during your leave - so I'd recommend looking into your expected pay ASAP so you can start budgeting! If you're still unsure what to expect after reading your work policy, have a chat with your employer. The UK government also has a handy calculator to check your maternity and paternity allowances - accessible here.
This is something which I have personally found quite overwhelming (maybe it's the hormones), but having the pressure of saving for when you are off, on top of growing a human and making sure everything is ready and in place, can be daunting. Make sure that you talk regularly with your partner, good friends, or doctor about how you are feeling as looking after Mum physically and mentally is super important.
Take care of yourself!
It can sometimes be awkward to fit in medical check-ups when working and pregnant – especially if your employer doesn't even know you're pregnant yet. You're well within your rights to do so though, especially if you feel like something is wrong!
If your workplace isn't pregnancy-proofed or you feel like you need some extra support, I'd recommend having a chat with your manager or HR representative to see what they can do to improve the situation. Ultimately, your health (and your baby's health) should come first, so don't feel bad for making that happen!
Here's some ideas of the types of things you could ask for:
Flexible working! This is increasingly a norm in many organisations and could be a life saver if you have intense morning sickness and want to start later and work later. It also makes it easier to work around doctor's appointments!
And / or see if you can work from home – again, this is so helpful when you're feeling rubbish and need easy access to a bathroom! Even if it's just for a couple of days a week. I've found that throughout both my first and second trimester that I get tired easily. When working from home I find I can nap at lunch time if I need to, or go for a walk/gym session to get my energy up. This is something that has been really important to me.
In extreme cases it may be necessary to adjust certain aspects of the role – e.g. in jobs that involve being on your feet all day or a lot of heavy lifting. Ask if reasonable adjustments could be made for alternative work.
Prepare for some war stories
Something I've noticed while being pregnant is that everyone around you likes to share their experience with pregnancy and birth (or their friends, or their friend's second cousin's aunty!) – the more gruesome the better! Try and remember that for every bad experience there's 50 good ones, so try and focus on the positive pregnancy and birthing stories.
Some reading that I have found extremely helpful throughout my pregnancy is a book by Siobhan Miller, the founder of The Positive Birthing Company; Practical Ways to Make your Birth Better, which can be found on Amazon HERE, you won't regret it!
I've still got some time left until baby boy makes his appearance, so am yet to experience the joys of the third trimester throughout the hot summer (wish me luck). Fingers crossed it goes as smoothly as the first couple. Any (positive) advice is welcomed!
And finally… enjoy it!
Without getting too cheesy - this is such a special time so don't forget to enjoy it! Share those scan pictures, talk about baby names, and just allow yourself to be excited. I have been blown away with how much love and support I have had throughout my pregnancy, both from friends, family and work colleagues.
Big congrats to any other new mamas out there and thanks for reading!
If your bundle of joy has already arrived - my colleague Nadia recently wrote a fantastic blog on returning to work from maternity leave, which you can read here .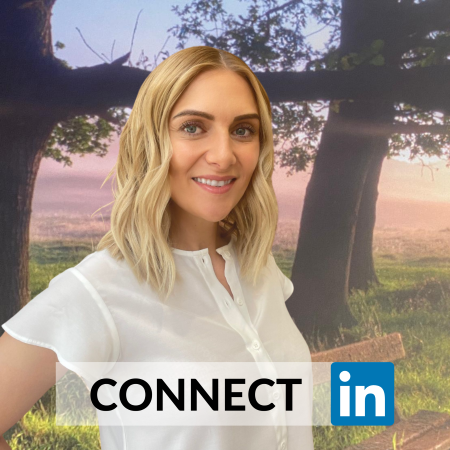 Sarah is an expert in recruitment across Microsoft Dynamics, so if you're looking to add some strength to your team, please get in touch.
Sarah Moody, Associate Director of Microsoft Dynamics
Care to share?